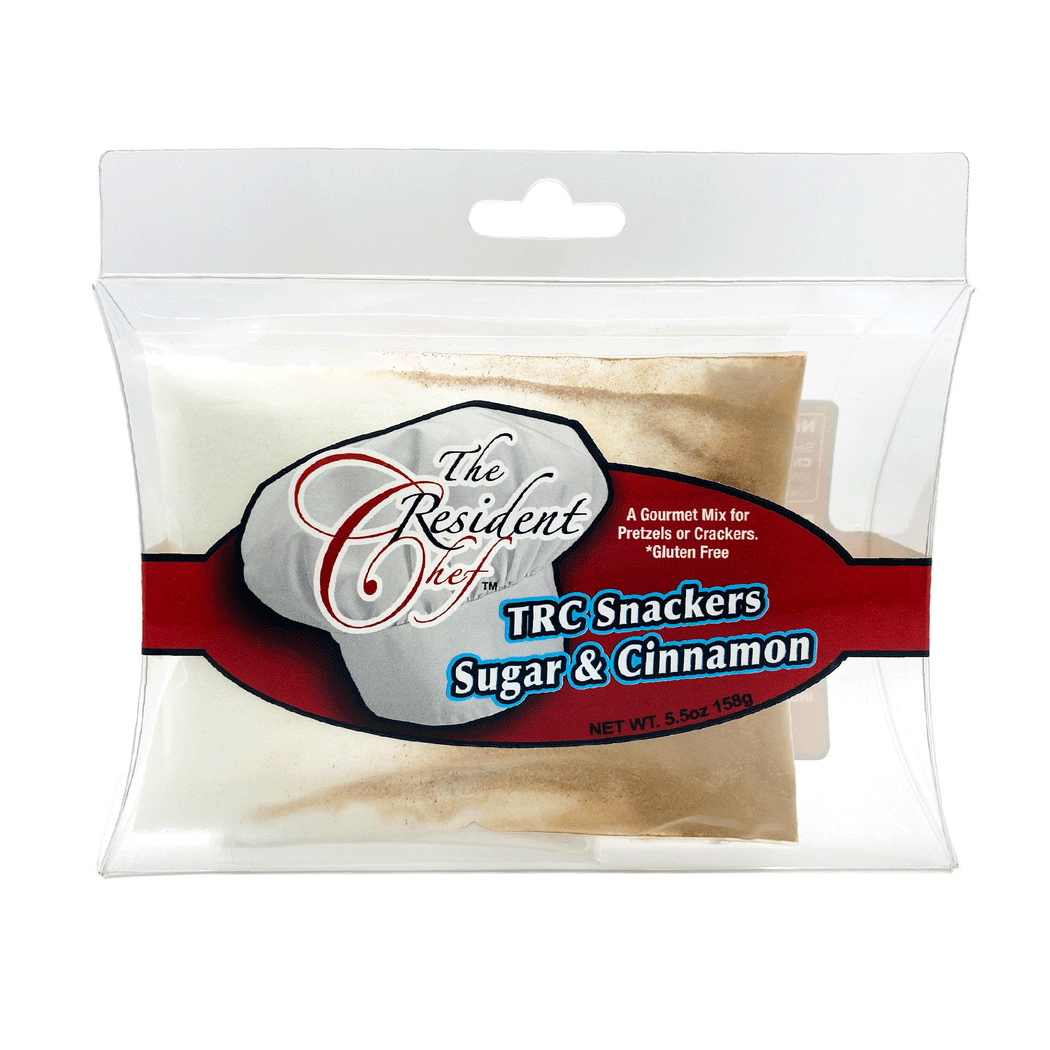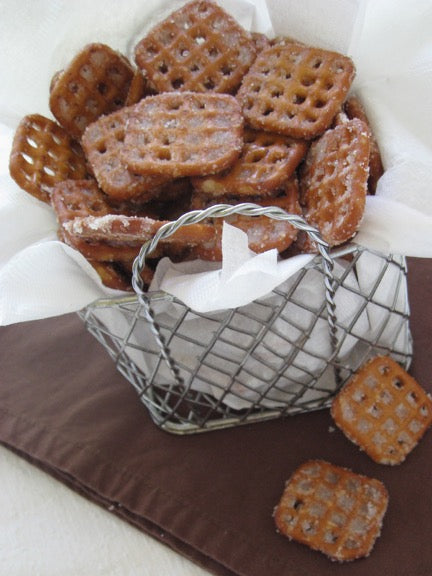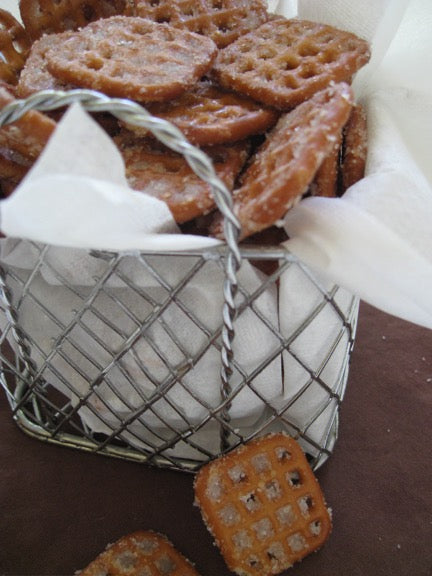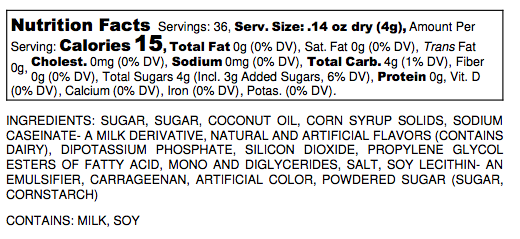 A decadent twist on your favorite pretzel. The salty crunch of your favorite pretzel style or specialty crackers with the delectable taste of Ghiardelli white chocolate is sure to quickly become a family favorite. Just add oil, mix, add your favorite pretzel or specialty cracker and shake.
Make it gluten free by using rice or corn cereal or gluten free pretzels or crackers.
Mixing Ingredients: Add 2/3 cup canola oil to seasoning and mix. Add 16-32 oz of crackers or pretzels and shake/flip. Continue to blend 3 hours. Best served after 24 hours.
Contains:
Milk, Soy