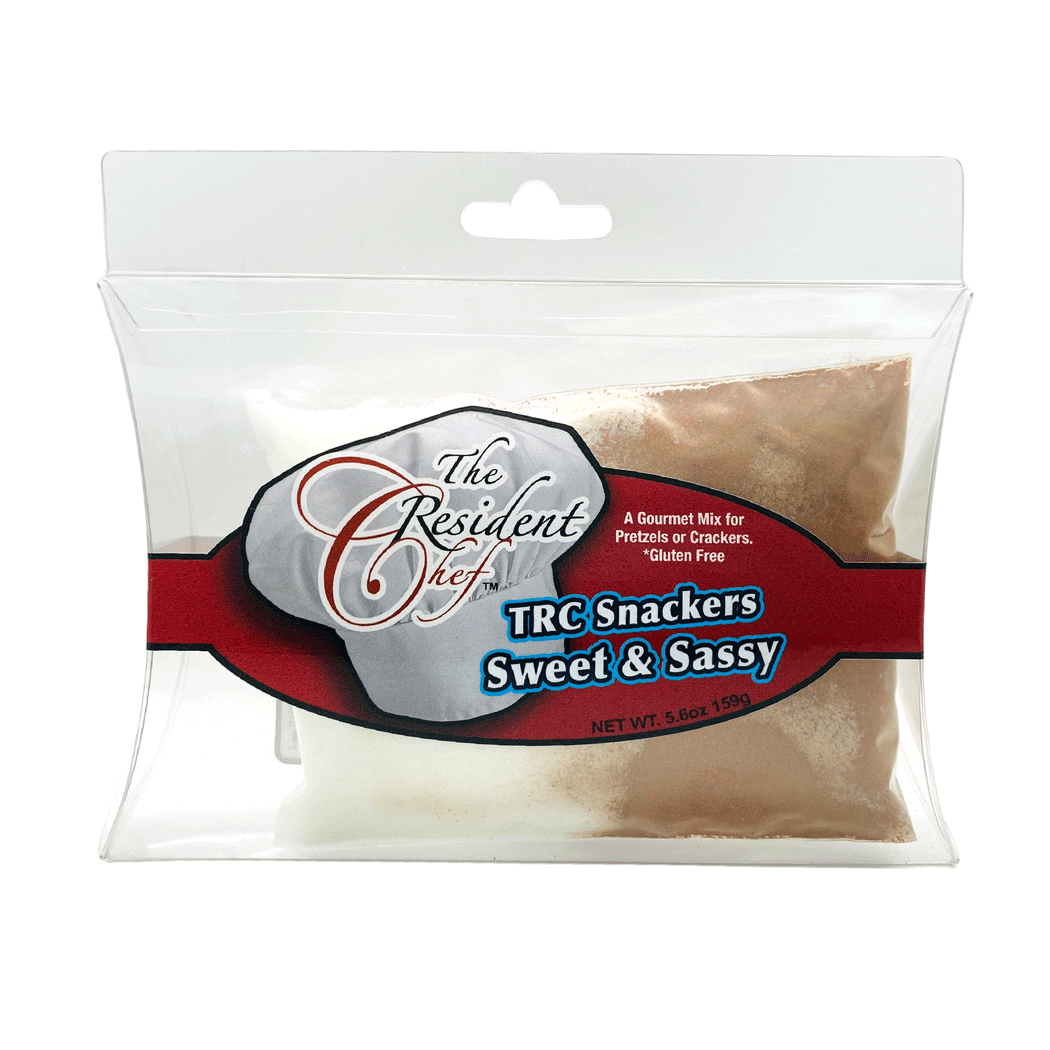 Bold Cinnamon flavor to start, and wait for it, a little sassy finish. Try this interesting flavor combination and surprise your friends and family! Be careful the taste is addictive. Just add oil, mix, add your favorite pretzel or specialty cracker and shake.
Make it gluten free by using rice or corn cereal or gluten free pretzels or crackers.
Mixing Instructions: Add 2/3 cups of oil to the package of seasoning, mix by hand to incorporate the seasoning with the oil. Add 16 to 32 ounces of your favorite cracker or pretzel and seal bag. Shake product back and forth to cover with seasoning mixture. Repeat periodically for the next three hours to ensure coverage. Serve in your favorite snack dish. For best results, allow 24 hours before serving.