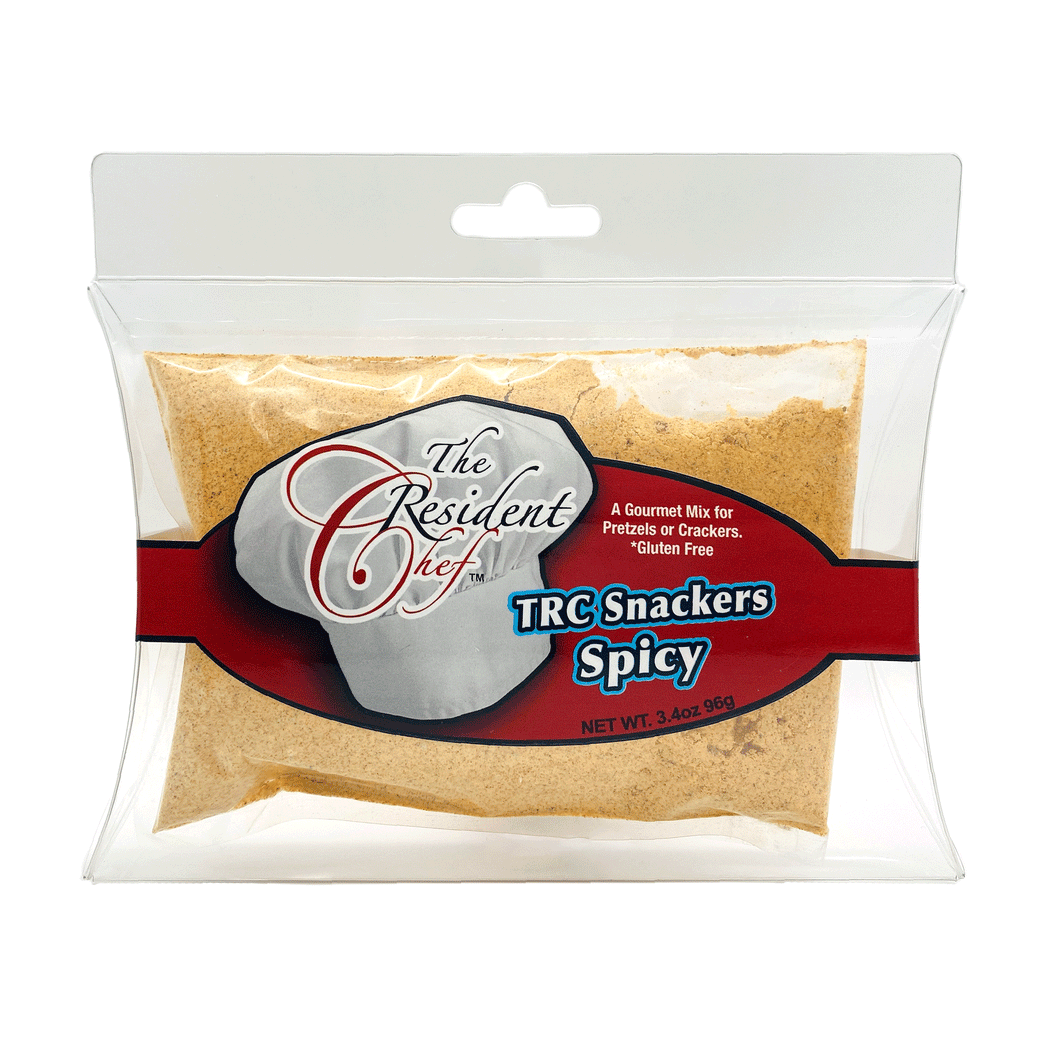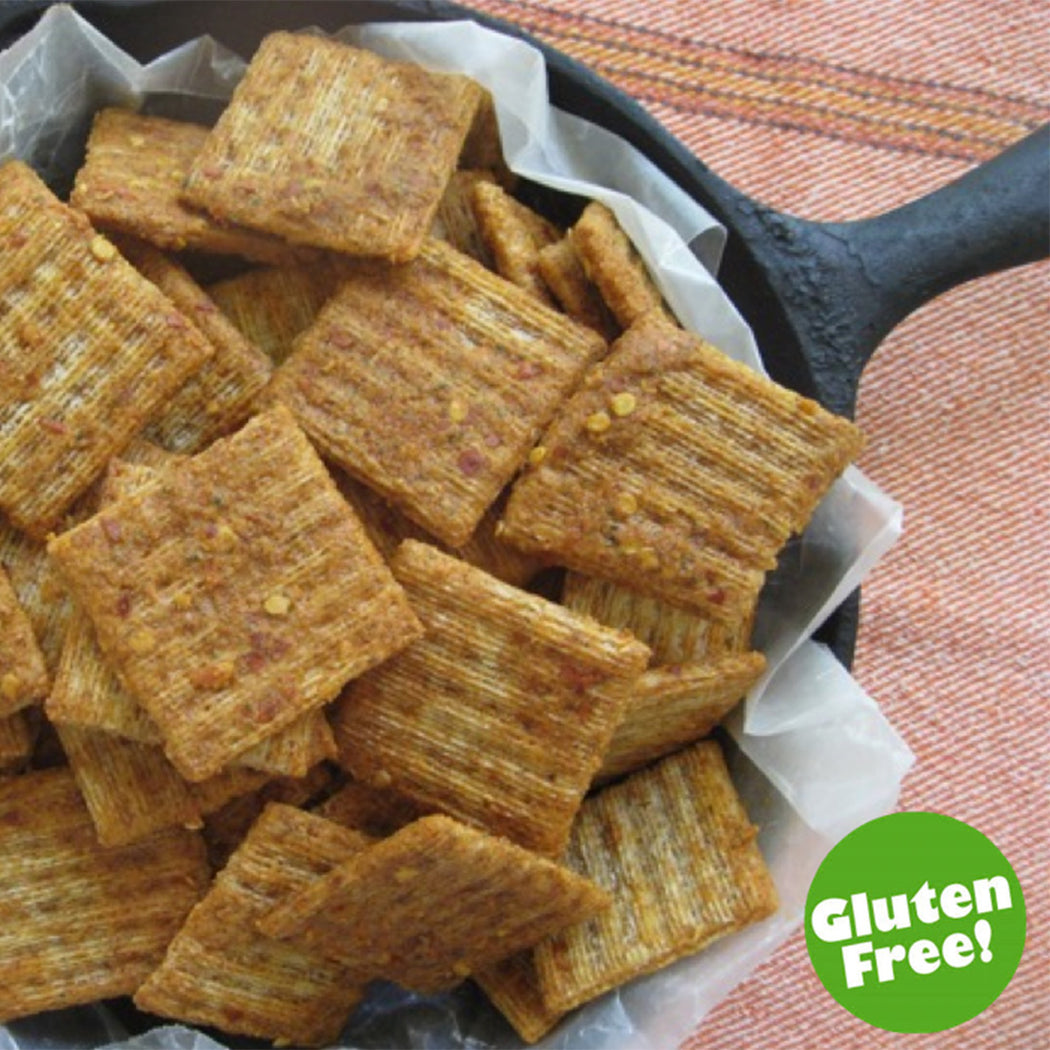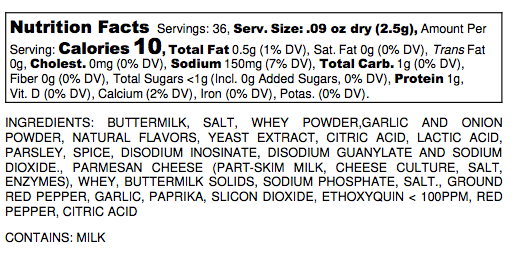 Here's a snack that is sure to spice up your snack time. We take a familiar spice blend to our mix and provide you with the twist your family and friends enjoy. You can take pride in giving them something they will ask for again and again. Just add oil, mix, add your favorite pretzel or specialty cracker and shake.
Make it gluten free by using rice or corn cereal or gluten free pretzels or crackers.
Mixing Instructions: Add 2/3 cup canola oil to seasoning and mix. Add 16-32 oz of crackers or pretzels and shake/flip. Continue to blend 3 hours. Best when served after 24 hours.
Contains Milk