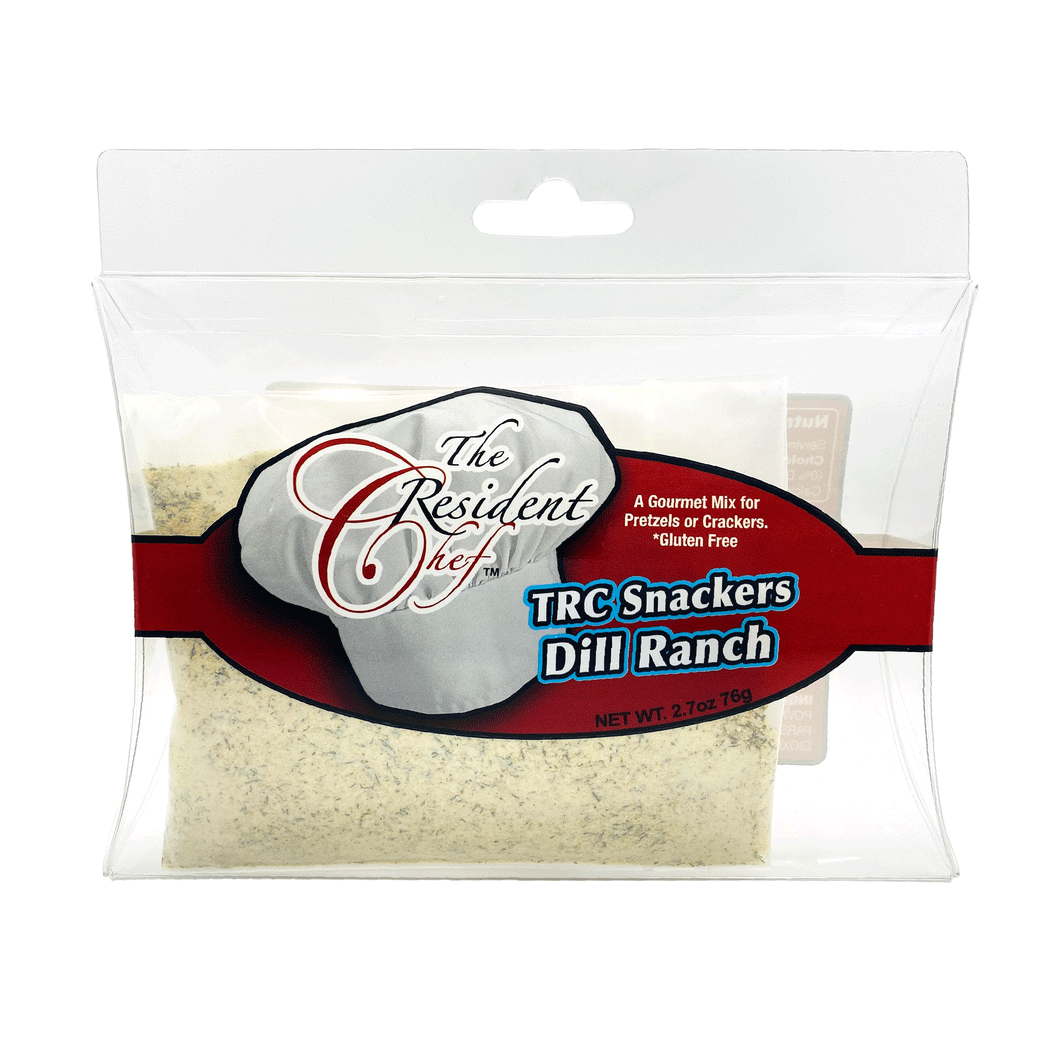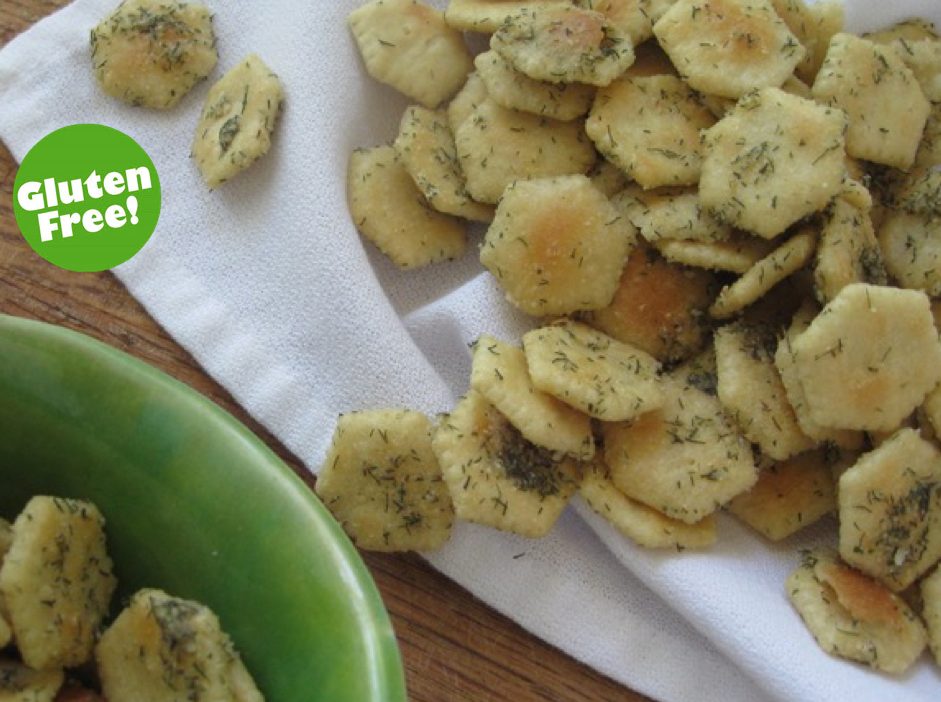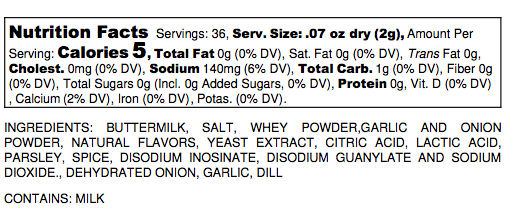 Craving that dill ranch flavor? We have you covered. This classic flavor combination is great on pretzels or crackers. Snack alone or add as a crouton to your salad for an extra zip. Your friends and family will be coming back for more. Just add oil, mix, add your favorite pretzel or specialty cracker and shake.
Make it gluten free by using rice or corn cereal or gluten free pretzels or crackers.
To Prepare: Add 2/3 cup canola oil to seasoning and mix. Add 16-32 oz of crackers or pretzels and shake/flip. Continue to blend 3 hours. Best 24 hours later.
Contains Milk