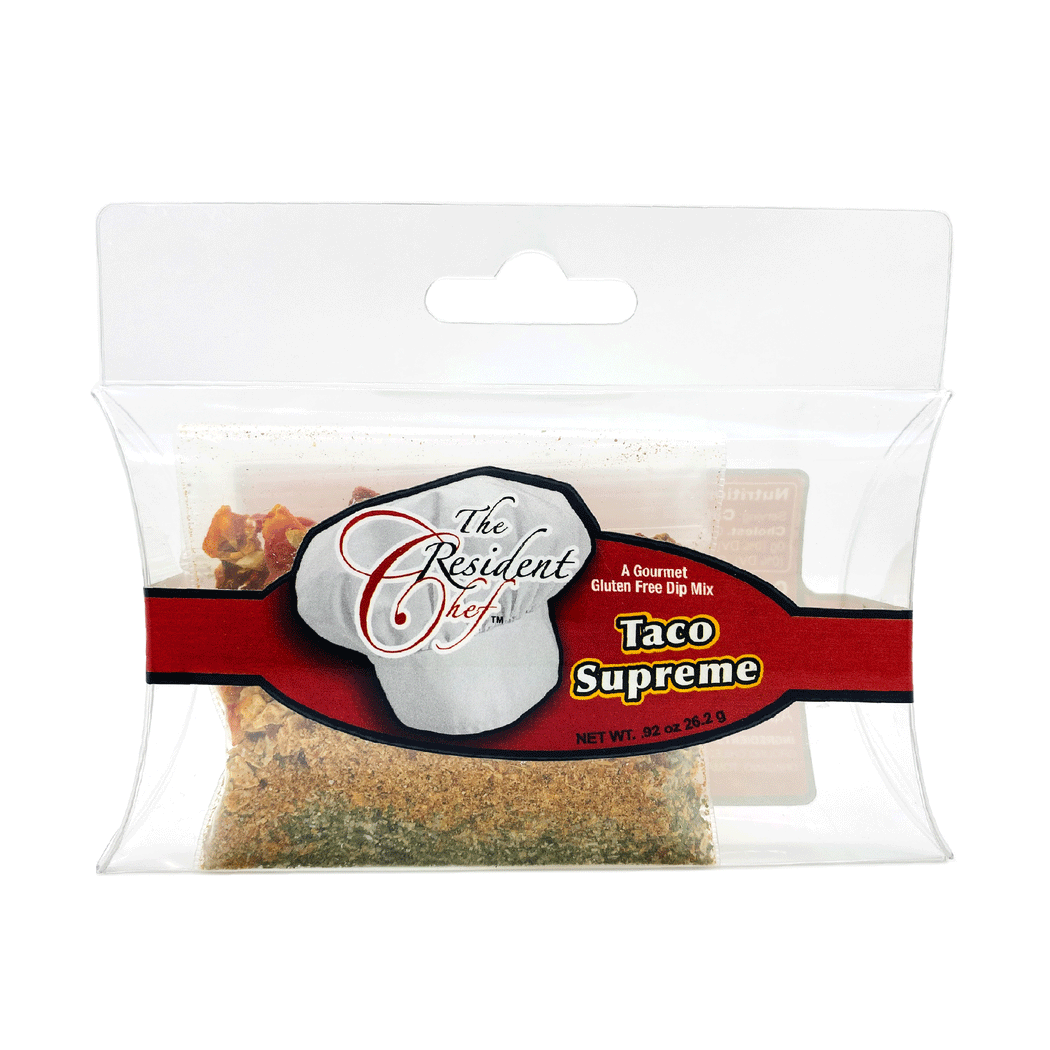 Are you looking for the ultimate"Taco" inspired dip? Try our Taco Supreme.  Our dip is packed with the delicious taco inspired flavor, that you will crave over and over again.  Great on chips, crackers or even your homemade tacos.
Cold Dip:  Add the contents of the package to 2 cups of sour cream.  Mix completely.  Allow the dip to fuse for a minimum of three hours.  Sitting overnight in your refrigerator brings out the full flavor of the dip.  Stir and serve with your favorite chips, crackers or on tacos, burritos, nachos, chalupas, tostadas and enchiladas. 
To Make Warm:  Combine and blend 8 ounces of softened cream cheese, 1 cup sour cream and 1/2 cup of shredded cheese.  Stir and heat until warm in a crock pot or can also be warmed in a microwave.  We also like to add a little of ground beef or leftover chicken to this dip.