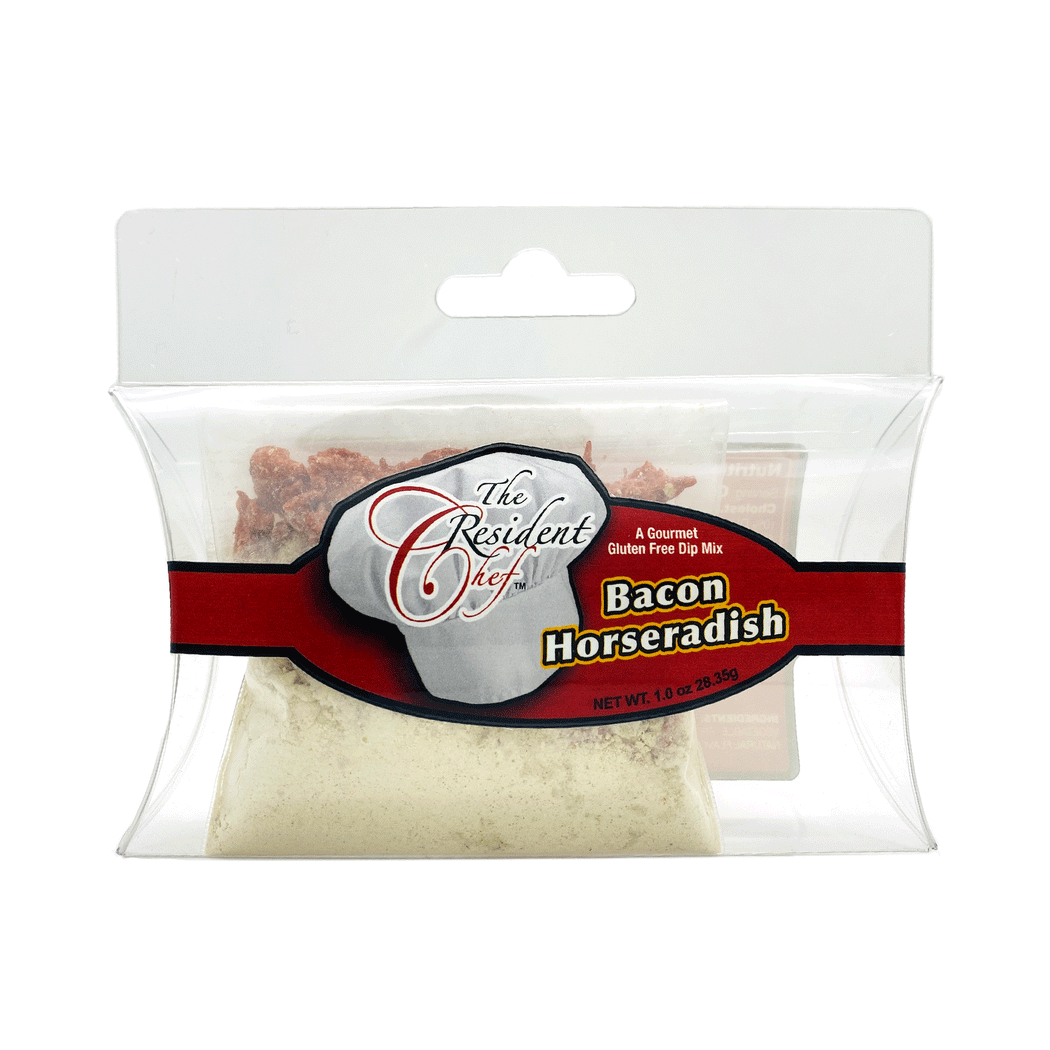 We are not just "Horsing Around", this is the bacon horseradish dip you have been looking for.  We combine the great taste of bacon with bold horseradish taste.  A great dip for chips, or as a spread for your roast beef, burger or filet of fish.  When you try it, you will want to keep this indoor "Stable", for all occasions.  
Directions: Add the contents of the package to 1 1/2 cup of sour cream and 1/2 cup mayonnaise, mix completely.  Allow the dip to fuse for a minimum of 3 hours in the refrigerator, sitting overnight brings out the full flavor of this dip.  
For a healthier twist, substitute 1/2 cup of plain yogurt for the 1/2 cup of mayonnaise.
Contains Soy