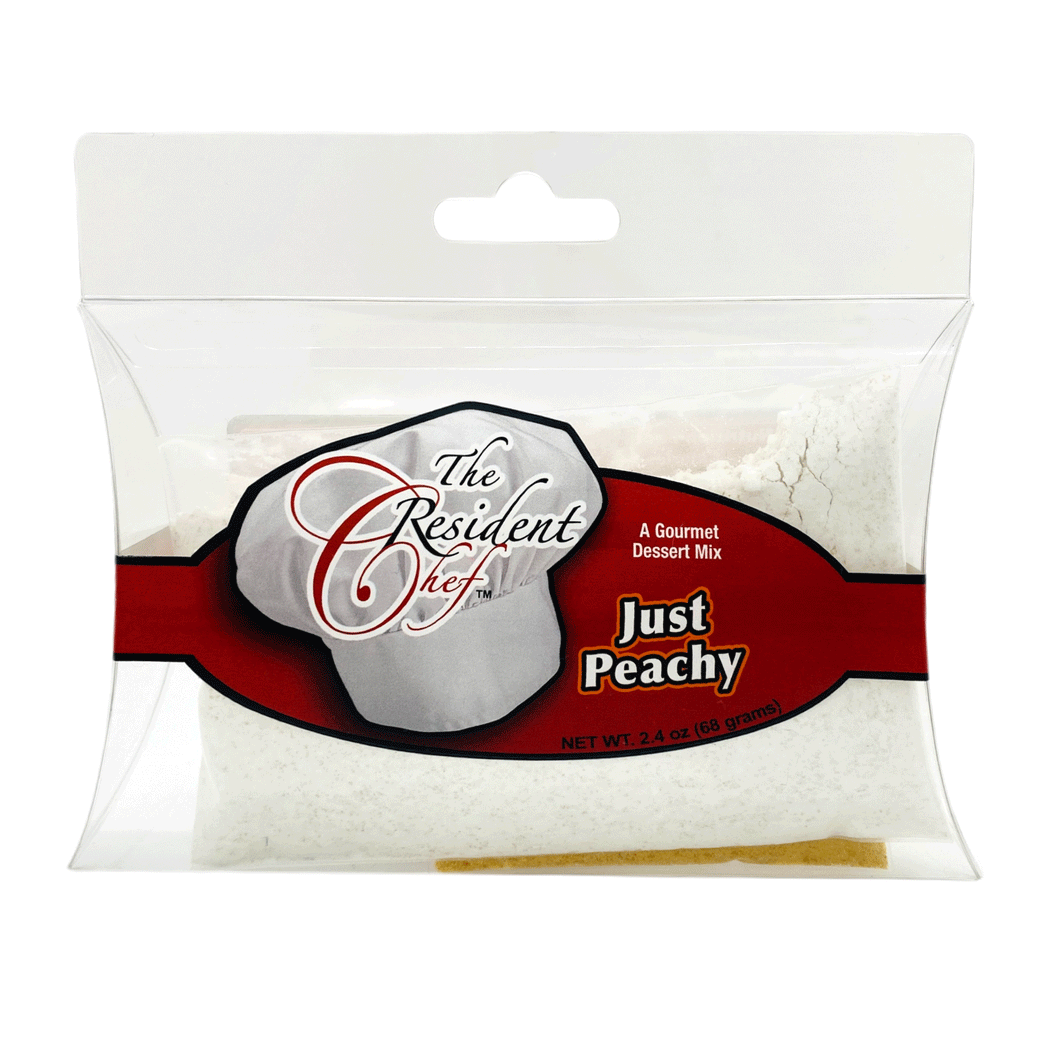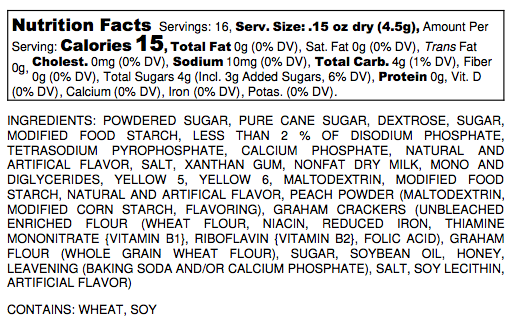 What says BBQ and summer better than the great taste of peaches. This dessert mix is one to share with your friends year round. Great in the summer time and when your waiting for summer to return. This is an excellent complement to fresh sliced peaches as well as a nice standalone dessert item. It's just peachy enough to come back for more.
Directions for Cheeseball: Combine entire contents of large package with an 8 ounce bar of softened cream cheese, for into desired shape and chill overnight. When ready to serve, roll in the contents of the toppings package. Topping may be eliminated to make the dessert gluten free.
Directions for pies and spreads: Combine entire content of large package with 8 ounces of softened cream cheese, and 8 ounces of whipped heavy cream or other whipped toppings. This may be spread into a small pie shell. Chill until firm and garnish with grahams* for the finishing touch.
Contains: Wheat, Soy